How to Get Rid of a Worm or Virus on Your Computer It
4/01/2019 · Once it infects a computer, it opens a channel to the worm's creator and awaits further instructions. Such a network of zombie computers, known as …... 10/12/2018 · We use cookies to make wikiHow great. By using our site, We have a HP Updated to Windows 10 with a worm. Will this work for that computer? wikiHow Contributor. Community Answer. Yes, the steps will work for a Windows 10 upgraded PC. Thanks! Yes No. Not Helpful 1 Helpful 1. Question. Can I use Avast, CCleaner or Smadav to remove the worms? R2_d2000. Community …
Computer Worms Malware Overview Veracode
1.This virus when executed will create unlimited folder in current path of the computer on which it is compiled and run. #include #include void main()... Computer Worm Examples. Computer worms have caused billions of dollars in damages over the past decade. Today, the Stuxnet, Duqu, and Flame computer worms continue to make headlines as a new breed of malware: computer worms designed for cyber warfare.
Computer Worms Malware Overview Veracode
A computer Virus is a malicious program or file, that enter's into your computer without your information. It can harm some impotent files of your computer. how to find mean with 10 significance A computer worm is a form of malware, just like its more notorious cousin, the virus. Worms differs in that they typically do not infect files on its own. Worms differs in …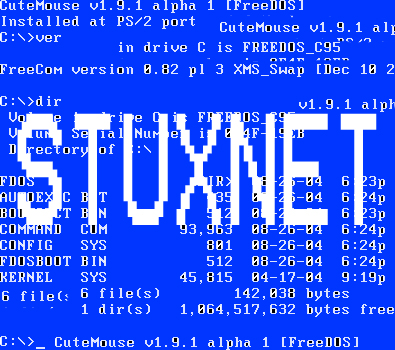 Computer Worms Malware Overview Veracode
This virus will keep on writing the given message continuously without a pause wherever it get a space to write and since you will need to restart your computer to stop this, please try this after closing all important programs. how to move photos from iphone 5 to windows computer RFID tags are generally too small to contain an entire worm. Therefore the tag will contain only enough of the worm to enable it to download the rest from a computer connected to the internet.
How long can it take?
Computer Worms Malware Overview Veracode
how to make a computer worm I didn't find info on how to
How a grad student trying to build the first botnet
How a grad student trying to build the first botnet
10 Most Destructive Computer Worms and Viruses Ever
How To Make A Computer Worm
A computer worm is a form of malware, just like its more notorious cousin, the virus. Worms differs in that they typically do not infect files on its own. Worms differs in …
You need to learn a programming language first dont be an average talk about it. Coding a virus requires 1. good programming 2. creativity
RFID tags are generally too small to contain an entire worm. Therefore the tag will contain only enough of the worm to enable it to download the rest from a computer connected to the internet.
Develop Computer Virus using C to Jam Hard Disk: The virus has can jam your hard disk, so do not run it. The source code is such that it will make a self growing file in your computer which grows to a few MB, and may continue infinitely.
You need to learn a programming language first dont be an average talk about it. Coding a virus requires 1. good programming 2. creativity